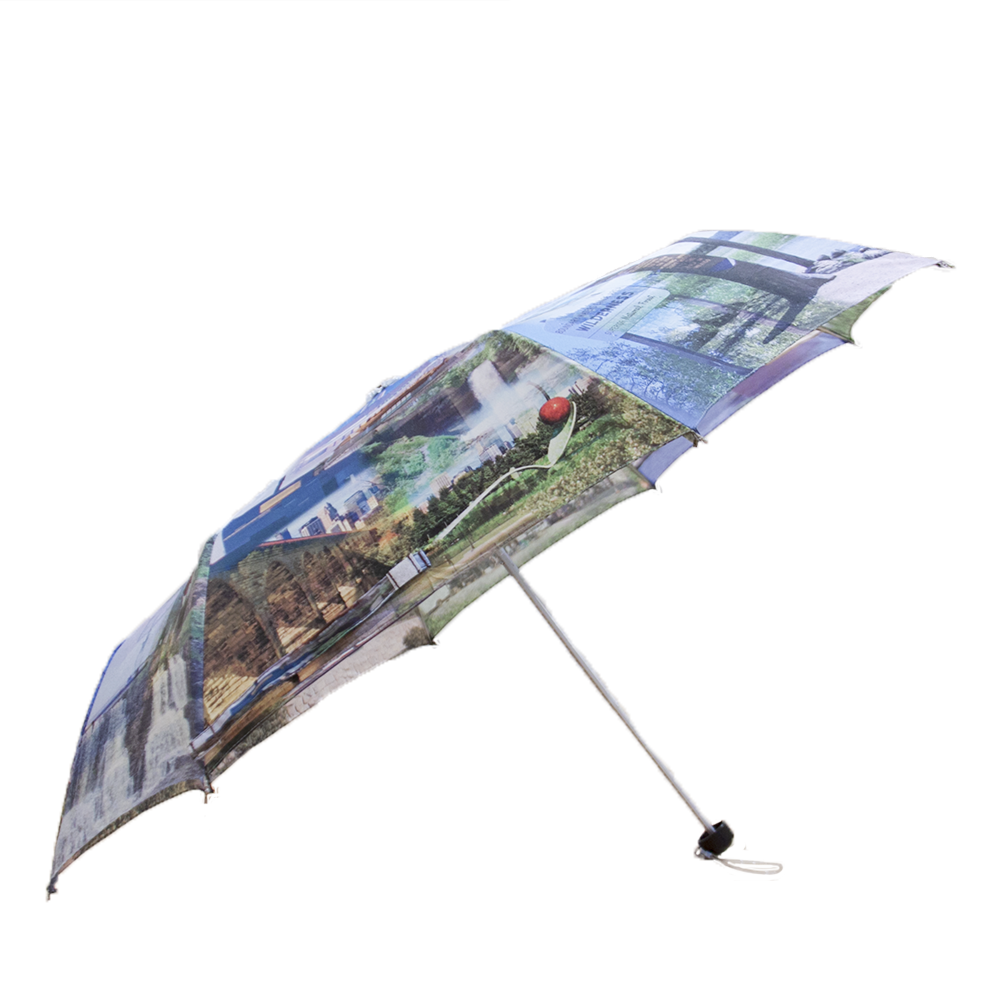 Minnesota Collage Travel Umbrella
---
Want to show your Minnesota pride with something distinctive? Looking for the perfect gift for someone who misses Minnesota?
This umbrella is just the ticket!

With a collapsed height of just 9″, this beautiful accessory can travel with you just about everywhere. Designed with photos of some of Minnesota's most distinctive landmarks, it's made with 100% waterproof polyester fabric that won't discolor.

* Manual open
* Opens to 41″ span
* 8 strong fiber ribs for extra support
* Each rib consists of 3-section aluminum for flexibility and strength

REGULAR PRICE: $30 + $7 shipping

PRE-ORDER IS NOW CLOSED.

Umbrella will be available on Etsy in mid-May.